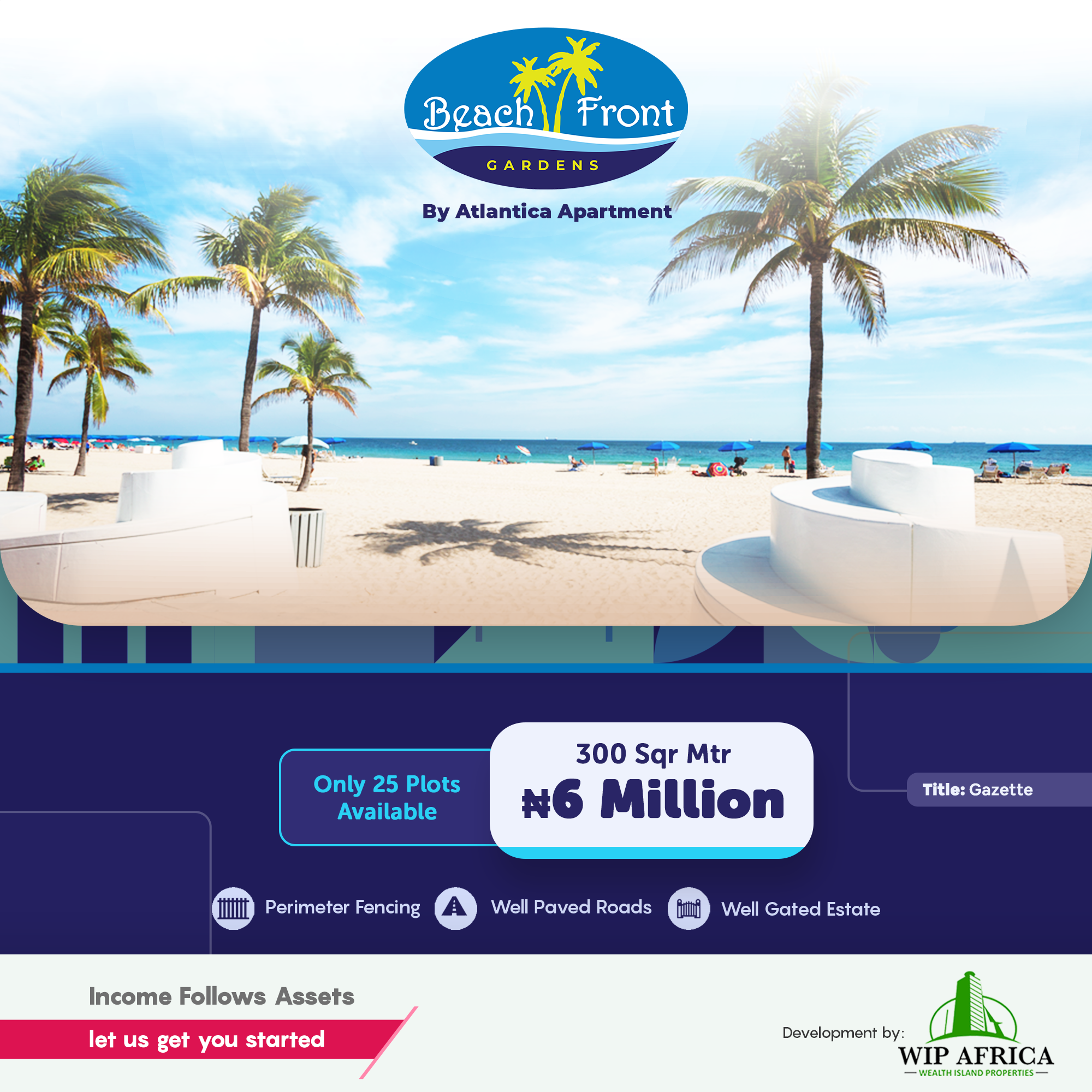 Beach Front
Atlantica Apartment
Income follows Assets
NGN10M
What Can We Help You Find?
Exclusive Residence
Beach Front
Ibeju Lekki | Lagos
Beach Front Gardens is a ready to build estate in Akodo, Ibeju Lekki. It is located opposite Eko Beach Resort Centre, beside...
Peace Garden Estate - the only Island on the Mainland, situated in the metropolitan area of Lagos. *Title:* - Deed of Convey...
Why Choose Us?

Wider range of properties
We have a very wide range of properties that can meet your needs and make you wealthy in record time.
Financing made easy
Financing could be a bottle neck, no worries, we've made finance super easy and flexible.

Transparency
Transparency has been our watchword for over a decade and we've always kept to our word.
10
Years of providing affordable beautiful environment with a world class lifestyle through real estate.
What Our Clients Say About Us
I bought an apartment from WIP Africa and they promised to deliver to me if I paid a certain percentage of the total sum upfront. I did and I was given my apartment. I am in partnership with them today because they keep to their promise.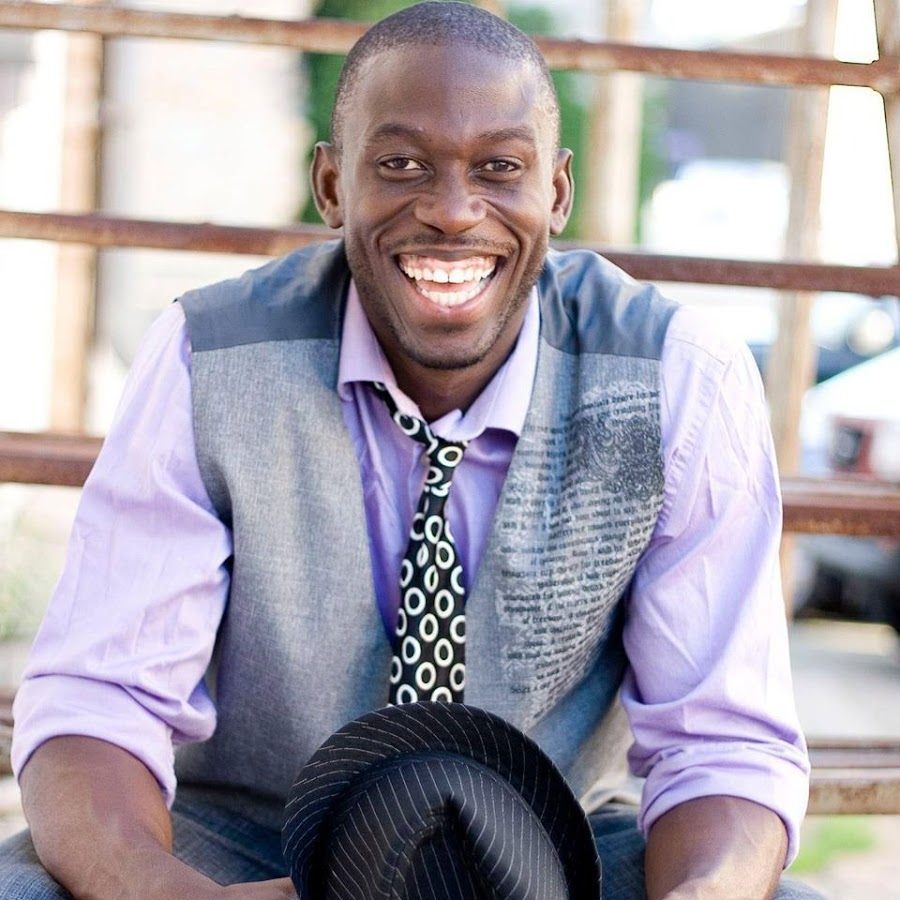 Bayo Adio (Nigerian- American Entrepreneur and blogger)
When I decided to buy land in Nigeria, I was skeptical because I had been duped couple of times. I was introduced to WIP Africa and I reluctantly acquired a piece of land. They kept to their words and allocated my land to me. I am glad to let you know that I have no issues with the property and my duplex is currently sitting on that piece of land. I am glad to be living in that same property as I am now back at home. Thanks for helping me overcome my fear of home ownership in Nigeria.

Mr . Solaja ( Purchaser of Beachfront Gardens by The Atlantica Apartments, Ibeju Lekki)
I acquired one of the WIP Africa properties in Agbara a few years ago and today, I own a few assets purchased from them. I built my house after buying the land from them. This is verifiable. Come to Rich Island Estate, Agbara and I would be waiting to welcome you. Thank you WIP Africa for changing my narrative of home ownership. You are indeed the Leader!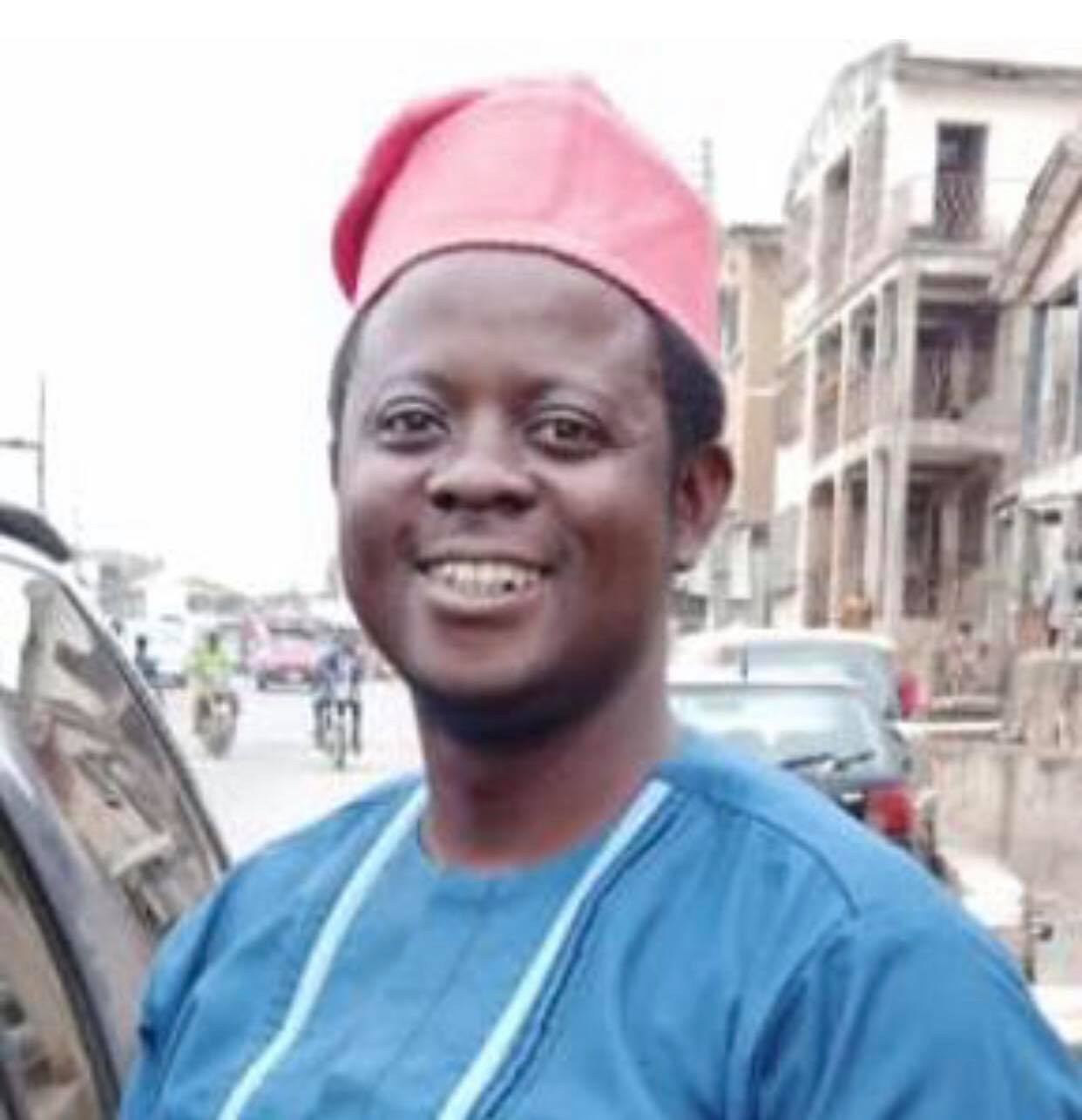 Engineer Emmanuel